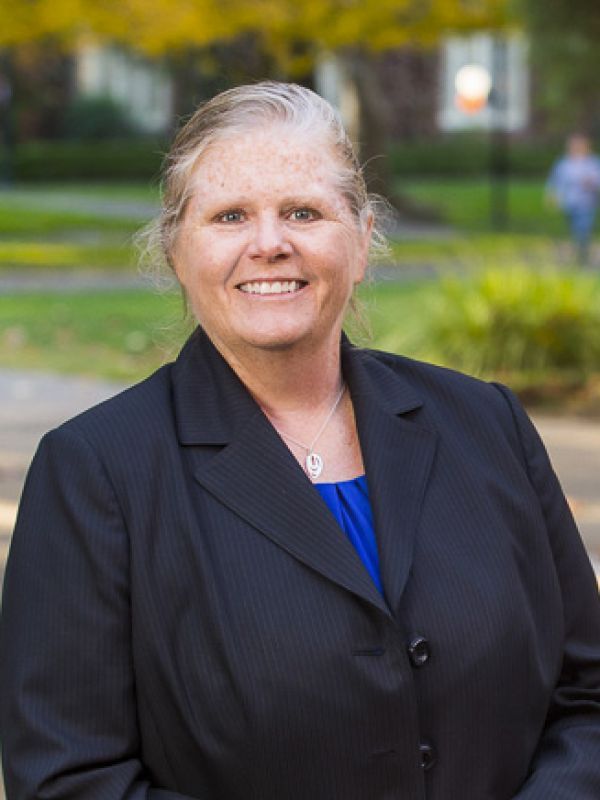 Patricia J. Campbell is currently the Dean of Benerd College. Prior to coming to Pacific, she served as Vice President and Assistant Provost for Graduate Studies, Research, and Innovation at American Public University. After receiving her PhD, she served as a Professor of Political Science at the University of West Georgia, where she held a variety of positions including Director of Global Studies and Interim Department Chair.
She has numerous publications in academic journals including Journal of Political Science Education, International Feminist Journal of Politics, African Studies Quarterly, Politics & Policy; and Africa Today. Her co-authored textbook An Introduction to Global Studies was published in 2010 (Wiley-Blackwell). In addition to publications, she was very active in the American Political Science Association (APSA) and the International Studies Association (ISA).
Her research interests have led her to various African countries where she has conducted research on human rights, gender, migration, and democratization. Recent research has focused on best practices in online teaching and learning.
Education
PhD, Korbel School of International Relations, University of Denver, International Relations, 1993
BA/BS, Illinois State University, Political Science and History, 1985