Teach the next generation of health care professionals.
About the Program
University of Pacific's Master of Arts in Education, with a concentration in Health Professions Education is designed to prepare experts in their field to become creative and effective educators. Drawing on the expertise of Pacific's extensive health care portfolio, the two-year, skills-based program is offered fully online in collaboration with Benerd College and the Arthur A. Dugoni School of Dentistry. With a blend of synchronous and asynchronous learning, the HPE program offers a high level of flexibility for working professionals.
Make an Impact
According to the Bureau of Labor Statistics, "employment of health specialties teachers is projected to grow 21 percent from 2019 to 2029, much faster than the average for all occupations. As an aging population increasingly demands healthcare services, additional postsecondary teachers are expected to be needed to help educate the workers who will provide these services."
Early Admission
Jan 15
Application Deadline
May 31
Rolling Admissions based on space availability
2-year, online program
 
Reduced tuition-rate
 
125+ years experience in health care education
Attend an event
Are you interested in learning more?
Learning Outcomes
Design creative and innovative learning solutions that develop competent health professionals.
Utilize technology to improve collaboration, personalization, and interaction.
Lead in an ethical and socially responsible manner.
Design learning that incorporates rigorous assessment and evaluation.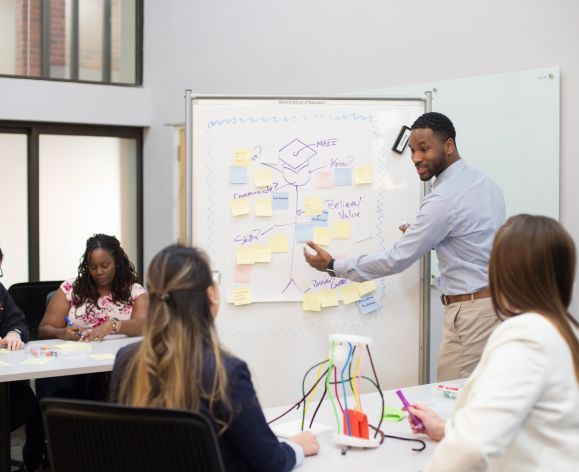 The admission process involves a holistic review of each applicant's background and experiences. The following are required for admission:
Bachelor's Degree
3.0 or higher GPA
Official transcripts from all colleges and universities attended1
Resume
Personal statement
Three letters of recommendation
Interview with faculty program lead (if required)
1 Note: Official transcripts for all course work taken after high school are required to complete your application. Official transcripts should be sent directly to GradCAS, detailed instructions including address can be found under the Sending Official Transcripts to GradCAS menu.
For more information about admissions, please visit the Graduate Admission page here.
Year 1 (Fall/Spring/Summer)
EDUC 295D — Trends in Health Professions Education
EDUC 295P — Teaching and Assessment in Health Professions Education
EDUC 230 — Leading in Diverse Contexts
EDUC 372 — Program and Organization Evaluation
EDUC 216 — Nature & Conditions of Learning
EDUC 279 — Innovation in Education
Year 2 (Fall/Spring/Summer)
EDUC 295M — Learning Design
EDUC 290 — Digital and Blended Learning
EDUC 274 — Action Research
EDUC 215 — Creativity & Ideation
EDUC 296T — Integrative Capstone in Innovative Teaching and Learning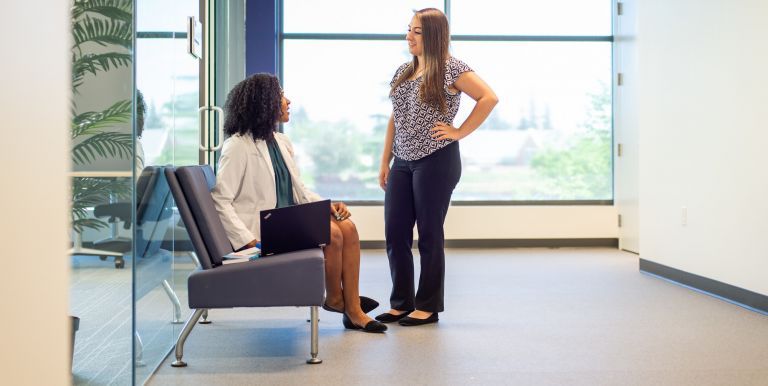 Additional Program Features
Certificate Option
This four-course (12-unit) for-credit certificate is designed for those interested in leadership positions within the field of teaching in the health professions.
The certificate can be taken as a standalone accelerated pathway for those interested in developing effective health-related educational programs or the courses can be stacked into Benerd's Master of Arts in Education, Health Professions Education. Classes are full online .
Stackable Certificates
Take the next step
We take a hands on approach with our students. This means we want to get to know you throughout your discovery and application process. Help us connect with you by taking the next step. 
As Benerd College's graduate programs are hybrid, distance learning opportunities, University of the Pacific cannot issue Forms I-20 or DS-2019 for prospective students seeking sponsorship via F or J visas.  Should you have any follow-up questions, please contact the Office of International Programs and Services at IPS@pacific.edu.
Contact Us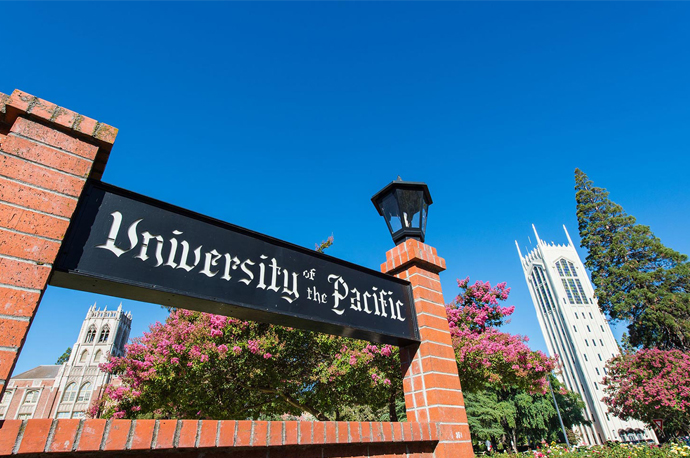 Benerd College Education Programs
3601 Pacific Avenue, Stockton, CA 95211