February 08, 2023 07:30 am
- 11:00 am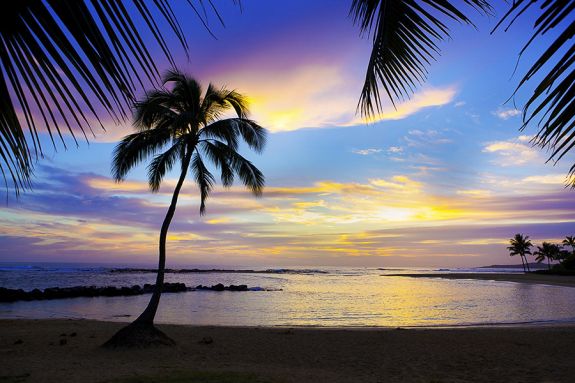 Travel Course
February 6-10, 2023
Sheraton Kauai Resort & Spa
Kauai, Hawaii
PROGRAM INFORMATION
University of the Pacific, Arthur A. Dugoni School of Dentistry and University of California, San Francisco, School of Dentistry, invite you to join us for the 28th Annual Island Dental Colloquium. We are offering an outstanding educational opportunity featuring three excellent speakers. Course sessions run from 7:30 am – 11:30 am each day. Take advantage of this unbeatable travel education program combined with the beauty and excitement of the island of Kauai.
COURSES
Personalized Periodontal Medicine – A New Approach to Total Body Health
Doug Thompson, DDS
Periodontal disease detection criteria and how we treat active disease are changing. It is becoming clear that it is not just an oral problem; it is a systemic problem. The new personalized periodontal medicine approach features the use of the saliva (salivary diagnostics) and other personalized patient information to assist with disease diagnosis and treatment. These concepts can transform your routine hygiene services to value added experiences of personalized periodontal medicine. Featuring a series of case studies, you will discover that practicing this way is 21st century periodontal care. Utilizing a comprehensive approach, and adding organized structure, you can radically transform your practice and demonstrate to your patients your true concern for their overall wellness.
What's New in Direct Restorations?
Todd Snyder, DDS
Technology continues to make improvements in the dental materials that we are able to purchase and place in our patients' mouths. With so many varieties of direct restorative materials available it can often be confusing as to what materials to use when and where. This lecture will cover the many different types of modern materials available, including their benefits and disadvantages. We will discuss how and when to implement materials, based on their characteristics, strengths and weaknesses, along with placement techniques and implementation of various types of matrices. The last part of the program will examine problems that arise when placing these restorations. You will learn to troubleshoot technique issues and/or sensitivity to provide the best possible results and longevity for your patients.
Oncology and the Dental Profession – from A to Z
Alessandro Villa, DDS, PhD, MPH
This lecture offers a review of the epidemiology, diagnosis and management of oral cavity and oropharyngeal cancers. Participants will become familiar with the natural history of oral cancer, the role of potentially malignant oral lesions and Human Papilloma Virus infections in the pathogenesis of head and neck cancers. Patients undergoing treatment for cancer are at risk for developing a wide spectrum of oral complications and adverse events. This course will also provide a practical approach to the assessment, diagnosis and treatment of the most frequently encountered and clinically relevant oral adverse events in cancer patients.
Book your hotel online at dental.pacific.edu/islanddental
Dates: February 6 – 10, 2023
Location: Sheraton Kauai Resort & Spa, Kauai, Hawaii
Tuition: $995 Dentists; $745 Allied Dental Professionals (includes continental breakfast each morning)
Program: 7:30 am – 11:30 am daily
Credit: This activity is designated for 20 units of continuing education credit
Todd Snyder, DDS, received his DDS at UCLA School of Dentistry and trained at the F.A.C.E. institute. He is a fellow of the American Academy of Cosmetic Dentistry and the International Academy of Dental Facial Esthetics. He is also a member of the American Society for Dental Aesthetics and a diplomate of the American Board of Aesthetic Dentistry. He has been on faculty at UCLA where he helped create and co-direct the graduate program in aesthetic and cosmetic restorative dentistry. He lectures nationally and internationally and owns a software company and an online dental training program – Legion.Dentist.
He practices in Laguna Niguel, CA and Las Vegas, NV.
Doug Thompson, DDS, has a private practice in Michigan and is founder of the Wellness Dentistry Network, an online educational hub for dental teams implementing oral-systemic protocols. He is a faculty member at The Kois Center and a board member of the American Academy of Oral Systemic Health. He completed a fellowship in anti-aging and regenerative medicine from the American Academy of Anti-Aging Medicine and is a published author of a chapter in the textbook: Personalized and Precision Integrative Cardiovascular Medicine.
Alessandro Villa, DDS, PhD, MPH, PhD, is the chief of oral medicine and director of oral oncology at University of California, San Francisco where he also serves as program director for the Oral Medicine Residency program and Oral Oncology mini-fellowship. Previously, he served as a faculty member at Brigham and Women's Hospital and Harvard University. Dr. Villa's research interests are focused primarily on oral complications of cancer treatment, the epidemiology of oral and oropharyngeal cancer and disparities in treatment outcomes.
Register for the program online at dentistry.ucsf.edu/cde or contact UCSF at cde@ucsf.edu | 415.514.0778
Cost:
Tuition: $995 Dentists; $745 Allied Dental Professionals (includes continental breakfast each morning)
Add to Calendar
2023-02-08 07:30:00
2023-02-10 11:00:00
28th Annual Island Dental Colloquium
Travel Course February 6-10, 2023 Sheraton Kauai Resort & Spa Kauai, Hawaii PROGRAM INFORMATION University of the Pacific, Arthur A. Dugoni School of Dentistry and University of California, San Francisco, School of Dentistry, invite you to join us for the 28th Annual Island Dental Colloquium. We are offering an outstanding educational opportunity featuring three excellent speakers. Course sessions run from 7:30 am – 11:30 am each day. Take advantage of this unbeatable travel education program combined with the beauty and excitement of the island of Kauai. COURSES Personalized Periodontal Medicine – A New Approach to Total Body HealthDoug Thompson, DDS Periodontal disease detection criteria and how we treat active disease are changing. It is becoming clear that it is not just an oral problem; it is a systemic problem. The new personalized periodontal medicine approach features the use of the saliva (salivary diagnostics) and other personalized patient information to assist with disease diagnosis and treatment. These concepts can transform your routine hygiene services to value added experiences of personalized periodontal medicine. Featuring a series of case studies, you will discover that practicing this way is 21st century periodontal care. Utilizing a comprehensive approach, and adding organized structure, you can radically transform your practice and demonstrate to your patients your true concern for their overall wellness. What's New in Direct Restorations?Todd Snyder, DDS Technology continues to make improvements in the dental materials that we are able to purchase and place in our patients' mouths. With so many varieties of direct restorative materials available it can often be confusing as to what materials to use when and where. This lecture will cover the many different types of modern materials available, including their benefits and disadvantages. We will discuss how and when to implement materials, based on their characteristics, strengths and weaknesses, along with placement techniques and implementation of various types of matrices. The last part of the program will examine problems that arise when placing these restorations. You will learn to troubleshoot technique issues and/or sensitivity to provide the best possible results and longevity for your patients. Oncology and the Dental Profession – from A to ZAlessandro Villa, DDS, PhD, MPH This lecture offers a review of the epidemiology, diagnosis and management of oral cavity and oropharyngeal cancers. Participants will become familiar with the natural history of oral cancer, the role of potentially malignant oral lesions and Human Papilloma Virus infections in the pathogenesis of head and neck cancers. Patients undergoing treatment for cancer are at risk for developing a wide spectrum of oral complications and adverse events. This course will also provide a practical approach to the assessment, diagnosis and treatment of the most frequently encountered and clinically relevant oral adverse events in cancer patients. Book your hotel online at dental.pacific.edu/islanddental Dates: February 6 – 10, 2023Location: Sheraton Kauai Resort & Spa, Kauai, HawaiiTuition: $995 Dentists; $745 Allied Dental Professionals (includes continental breakfast each morning)Program: 7:30 am – 11:30 am dailyCredit: This activity is designated for 20 units of continuing education credit Todd Snyder, DDS, received his DDS at UCLA School of Dentistry and trained at the F.A.C.E. institute. He is a fellow of the American Academy of Cosmetic Dentistry and the International Academy of Dental Facial Esthetics. He is also a member of the American Society for Dental Aesthetics and a diplomate of the American Board of Aesthetic Dentistry. He has been on faculty at UCLA where he helped create and co-direct the graduate program in aesthetic and cosmetic restorative dentistry. He lectures nationally and internationally and owns a software company and an online dental training program – Legion.Dentist. He practices in Laguna Niguel, CA and Las Vegas, NV. Doug Thompson, DDS, has a private practice in Michigan and is founder of the Wellness Dentistry Network, an online educational hub for dental teams implementing oral-systemic protocols. He is a faculty member at The Kois Center and a board member of the American Academy of Oral Systemic Health. He completed a fellowship in anti-aging and regenerative medicine from the American Academy of Anti-Aging Medicine and is a published author of a chapter in the textbook: Personalized and Precision Integrative Cardiovascular Medicine. Alessandro Villa, DDS, PhD, MPH, PhD, is the chief of oral medicine and director of oral oncology at University of California, San Francisco where he also serves as program director for the Oral Medicine Residency program and Oral Oncology mini-fellowship. Previously, he served as a faculty member at Brigham and Women's Hospital and Harvard University. Dr. Villa's research interests are focused primarily on oral complications of cancer treatment, the epidemiology of oral and oropharyngeal cancer and disparities in treatment outcomes. Register for the program online at dentistry.ucsf.edu/cde or contact UCSF at cde@ucsf.edu | 415.514.0778
Arthur A Dugoni School of Dentistry
Arthur A Dugoni School of Dentistry
America/Los_Angeles
public