February 03, 2023 09:00 am
- 01:00 pm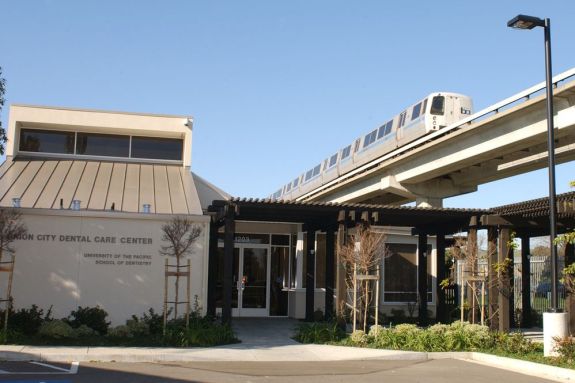 FREE dental care for children and adults with developmental or physical disabilities.
Union City Dental Care Center
1203 J St., Union City, CA 94587
Map & Directions
This event is FREE of charge for children and adults with disabilities. Each patient will receive a dental screening, cleaning, an oral health kit, and potential treatment of their most critical dental needs. There is no insurance needed.
Patient appointments will be made on a first-come, first-served basis & registration is required.
Patients of any age up may participate.
Vaccination status will be requested from each patient and guardian.
Covid tests will be administered to patients on site for free. Patients receiving treatment will be required to be tested regardless of vaccination status.
Masks are required in dental clinics. All participants and guardians will be required to wear a mask when inside the clinic.
All appointment times are RESERVED and LIMITED, so that we may take care of as many individuals as possible needing care.  Please make all efforts to keep the appointment.
Our clinic is fully ADA compliant and wheelchair friendly.
Questions? Please email: info@sacds.org or call 510.782.5316
Thank you to the event organizers: Southern Alameda County Dental Society, Union City Dental Care Center and University of the Pacific, Arthur A. Dugoni School of Dentistry
Add to Calendar
2023-02-03 09:00:00
2023-02-03 13:00:00
Give Special Kids a Smile 2023
FREE dental care for children and adults with developmental or physical disabilities. Union City Dental Care Center 1203 J St., Union City, CA 94587Map & Directions This event is FREE of charge for children and adults with disabilities. Each patient will receive a dental screening, cleaning, an oral health kit, and potential treatment of their most critical dental needs. There is no insurance needed. Patient appointments will be made on a first-come, first-served basis & registration is required. Patients of any age up may participate. Vaccination status will be requested from each patient and guardian. Covid tests will be administered to patients on site for free. Patients receiving treatment will be required to be tested regardless of vaccination status. Masks are required in dental clinics. All participants and guardians will be required to wear a mask when inside the clinic. All appointment times are RESERVED and LIMITED, so that we may take care of as many individuals as possible needing care.  Please make all efforts to keep the appointment. Our clinic is fully ADA compliant and wheelchair friendly. Questions? Please email: info@sacds.org or call 510.782.5316 Thank you to the event organizers: Southern Alameda County Dental Society, Union City Dental Care Center and University of the Pacific, Arthur A. Dugoni School of Dentistry
Arthur A Dugoni School of Dentistry
Arthur A Dugoni School of Dentistry
America/Los_Angeles
public