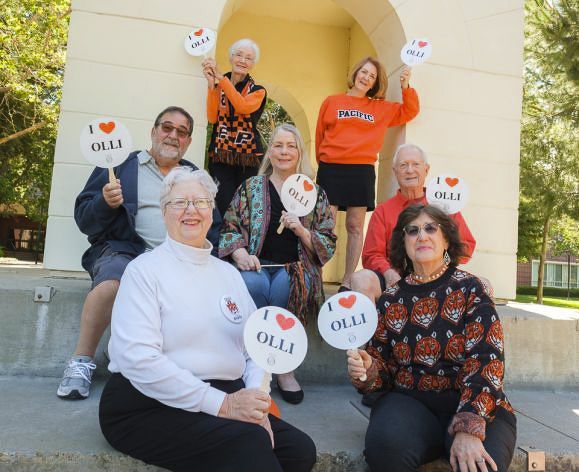 Osher Lifelong Learning Institute
Fall enrollment opens August 16
An active mind never stops learning. Our mission is to build and maintain a wide range of high-quality educational programs and experiences designed for adults 50 years of age or older, fostering intellectual exploration and a sense of community.
IMPORTANT: Please note that parking is no longer an included benefit. You must now pay separately for parking. You may purchase a pass for $60 (B lots) or $25 (C lot) each semester, or you can simply use the Passport Parking app on your smart phone to pay hourly or daily. For questions feel free to call us 209.946.7658 or email olli@pacific.edu.
Curiosity Never Retires
Welcome to OLLI
The Osher Lifelong Learning Institute at University of the Pacific is a non-profit education program designed for people ages 50+ and open to all adult learners. Each year OLLI provides intellectually stimulating non-credit classes, interest groups, local and international trips, and special events for its members.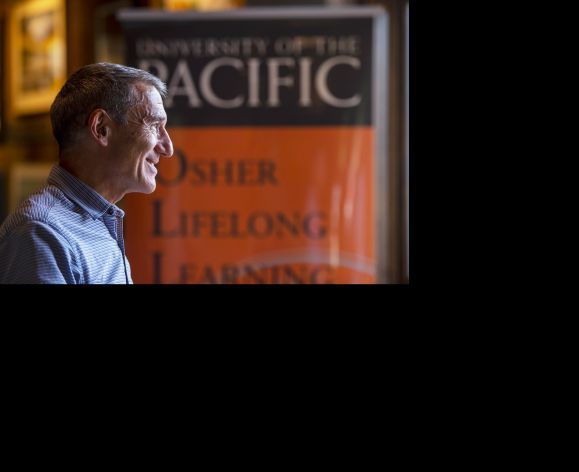 Membership Tiers
Make the most of OLLI membership. Membership saves you hundreds of dollars annually doing the things you love and enjoy. Above all, active members meet interesting and accomplished people who share the many benefits of being an OLLI at Pacific member.
MEMBERSHIP IS FOR FALL 2023 & SPRING 2024 SEMESTERS (Sept. 1, 2023–May 31, 2024)
You may register for classes and courses with ANY of our membership tiers.
$115 | The Gold Standard
THE GOLD STANDARD membership includes BENEFITS and LECTURES (includes recordings)

$95 | The Silver Star
THE SILVER STAR membership includes LECTURES only (includes recordings)

$75 | The Bronze Essentials
THE BRONZE ESSENTIALS membership includes BENEFITS only

$55 | The Copper Club
THE COPPER CLUB membership includes shared Interest Groups & Special Presentations (NO BENEFITS & NO LECTURES)
A Gold Standard or Bronze Essential membership entitles you to these benefits:
Advance notification of other university events
International travel opportunities
Eligibility to join the Baun Fitness Center or Kjeldsen Swimming Pool
Free Pacific Library privileges 
Free admission for two at Conservatory concerts
Eligibility to serve on the OLLI Advisory Board
$5 off of Valley Brew Take 5 Jazz sessions
Special in-store offers at participating Miracle Mile and Lincoln Center retail shops
$10 off of Friends of the Chamber concert ticket price
And much, much more
Become a member
OLLI is a membership organization. Every OLLI member pays a membership fee which enrolls them with a basic membership.
Register for your membership online, along with any of your favorite classes.
Mail: Registrations and payment can be mailed to University of Pacific/OLLI, 3601 Pacific Ave., Stockton, CA 95211.
Phone: Telephone registration hours are Monday through Thursday from 9 a.m. to 1 p.m..  Please have your credit card information readily available and call 209.946.7658.
In-Person: Register Monday through Thursday from 9 a.m. to 1 p.m. at the OLLI Office on Pacific's campus at 3441 Kensington Way #107.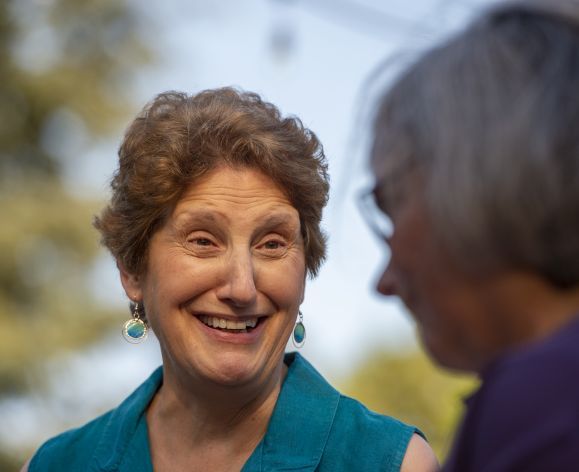 OLLI at Pacific Scholarship
OLLI offers a limited number of scholarships each semester. Please contact our office for more information. 209.946.7658.
Gifting a Membership
OLLI at Pacific memberships make meaningful gifts for any occasion, including birthdays, retirements, anniversaries, and holidays. Your gift can jumpstart new friendships and interests which your recipient will value for a lifetime. Gifts are non-refundable and non-transferable.
If you have more questions about gift memberships, please call our office at 209.946.7658.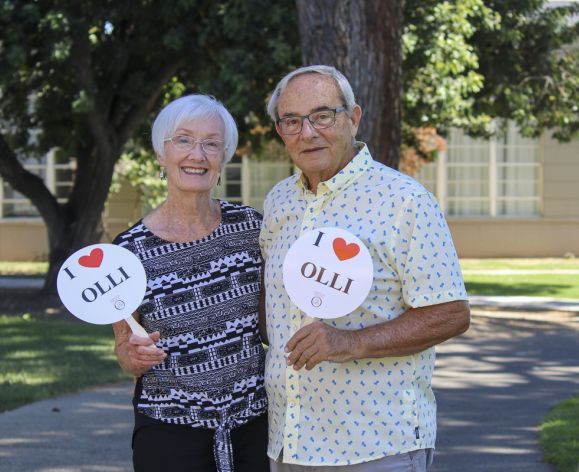 Generosity Never Retires
The OLLI program, founded in 2006, has been committed to the life-long learning of its members. 
Our "Generosity Never Retires" program will enable our member institute to continue to transform your lives and the lives of future lifelong learners. Please take a moment to learn more about the project, and remember every gift counts; every dollar you give makes a difference here at OLLI.