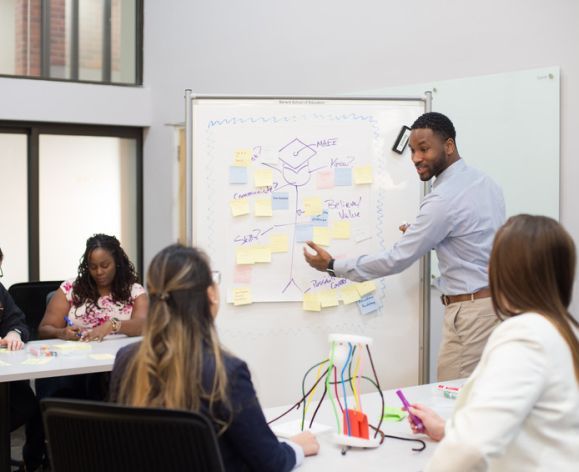 We understand that acquiring new skills can promote opportunities for professional success. We offer continuing education courses to help you grow your career and enrich your personal life. Continuing education courses offer Continuing Education Units (CEUs) intended for use where employers, licensing agencies, or other professional associations require a specified number of study hours. One CEU is awarded for each ten hours of contact participation.
There are many benefits that come from taking continuing education courses, including the opportunity to make more money, gain confidence, and make yourself more desirable in the job market. If you are looking for personal enrichment, continuing education courses can give you new skills to pursue your interests in life. Our courses come in a variety of topics including tech, business, health, writing, and many more. We are sure you will find something that fits your needs!
5 reasons why you should take a continuing education class
Variety and Focus
Benerd offers a variety of continuing education courses that focus on the areas you are interested in growing.
Lowering Total Cost
Courses are a more affordable option versus paying for another degree. With the platform and flexibility of our many online courses, you gain back your time - which we feel is valuable.
Self-fulfillment
Obtaining additional education can enhance your self-image and have positive effects on other aspects of a person's life. 
Skill Improvement
Some jobs require specialized training. We want to support your opportunity to promote or pivot in your career. The skills students gain through our programs are transferrable to many professions.
Convenience and Flexibility
Benerd College's continuing education courses are primarily online, giving students the opportunity to plan their study time around work, family, and obligations. There's no commute, modifying your work schedule, or missing out on those important events while trying to better your future.
Online Courses
Benerd College Continuing Education offerings
Get Involved
Benerd College believes in making education accessible and meeting learners where they are. We are sincere in our pursuit of being a trusted and agile community partner. Need more information or have an idea? Connect with us in one of these three ways: