Be a force for positive change.
We offer a unique experience for educational practitioners interested in the study and practice of transformative leadership. Our students focus on a critical examination of themselves to understand their role in the education system and are committed to disrupting and rebuilding this system.
The program focuses on the study and practice of transformative leadership for social change through education.  We purposefully recruit students from every educational sector (K12 education, higher education, private schools, charter schools, and non-profit educational organizations). 
Early Admission
Jan 15
Application Deadline
May 31
Rolling admission based on space availability
Stockton campus
Hybrid
56 units
Project-based Dissertation
Our faculty work with each student in deciding which type of dissertation is most appropriate to address a "problem of practice," with the ultimate goal of producing innovative and creative solutions using one of several methodologies including Action Research, Design Thinking, Program Evaluation, and Case Study.
Applied Inquiry Coursework
An important feature of the Pacific program is the Applied Inquiry coursework. Through a series of four courses, you complete a large percentage of your dissertation work during your regular courses. Our students begin working toward completing their dissertation proposal in the first semester. The entire draft proposal is targeted for completion in the first semester of Year 3.
Supportive Community
A distinctive element of our program is the structured individual and group support that continues through graduation.  Traditionally, the dissertation writing process is an isolated, individual endeavor.  While our dissertations consist of individual research, we have unique cohort support structures in place that help you to move through the process with others.  Students continue meeting as a group until they defend their dissertation.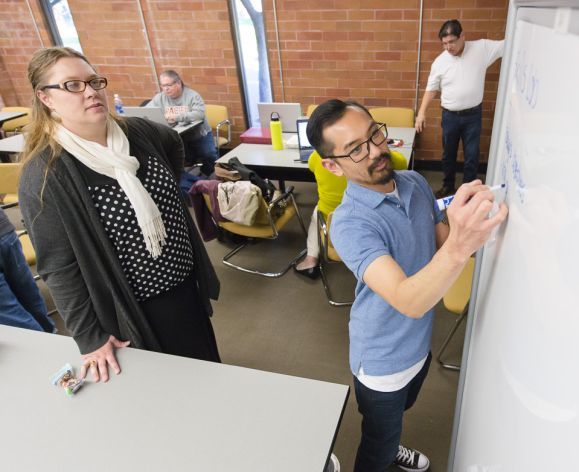 Year 1, Fall
EDUC 319 — Teaching as a Subversive Activity
EDUC 374 — Action Research
Year 1, Spring
EDUC 323 — Advanced Qualitative Methods
EDUC 315 — Cultural, Social, & Emotional Literacy (Term A)
EDUC 314 — Socio-Cultural Perspectives & Inquiry (Term B)
Year 1, Summer
EDUC 352 Applied Inquiry I
EDUC 316 Systems Thinking & Inquiry
Note: 2 courses during 10 weeks
Year 2, Fall
EDUC 202 — Statistics
EDUC 354 — Applied Inquiry II
Year 2, Spring
EDUC 325 — Quantitative Research Design & Methods
EDUC 372M — Measuring Social Impact
Year 2, Summer
EDUC 356 — Applied Inquiry III
EDUC 360 — Trends, Issues, & Dynamics of Change
Note: 2 courses during 10 weeks
Year 3, Fall
EDUC 358 — Applied Inquiry IV
EDUC 367 — Leadership in Diverse Organizations
Year 3, Spring
EDUC 359 — Dissertation Learning Community
EDUC 353 — Interdisciplinary Ways of Knowing, Seeing, & Acting
Meetings & collaborative writing support spans through graduation after the course ends
Year 3, Summer
EDUC 317 — Aesthetics, Art, & Imagination
EDUC 399 — Doctoral Dissertation
Year 4, Fall
EDUC 399 — Doctoral Dissertation
Year 4, Spring
EDU 399 — Doctoral Dissertation (if needed)
Enrollment in EDUC 399 is required until dissertation is successfully defended
Total Units Required for Graduation: 56
Course sequence subject to change.
Are you interested in learning more?
Take the next step
We take a hands on approach with our students. This means we want to get to know you throughout your discovery and application process. Help us connect with you by taking the next step.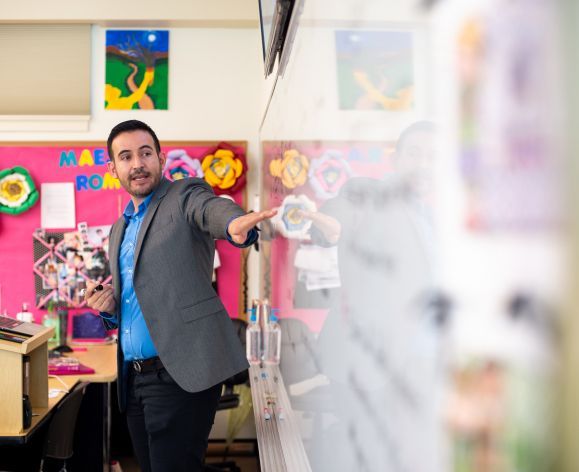 As Benerd College's graduate programs are hybrid, distance learning opportunities, University of the Pacific cannot issue Forms I-20 or DS-2019 for prospective students seeking sponsorship via F or J visas.  Should you have any follow-up questions, please contact the Office of International Programs and Services at IPS@pacific.edu.
Contact Us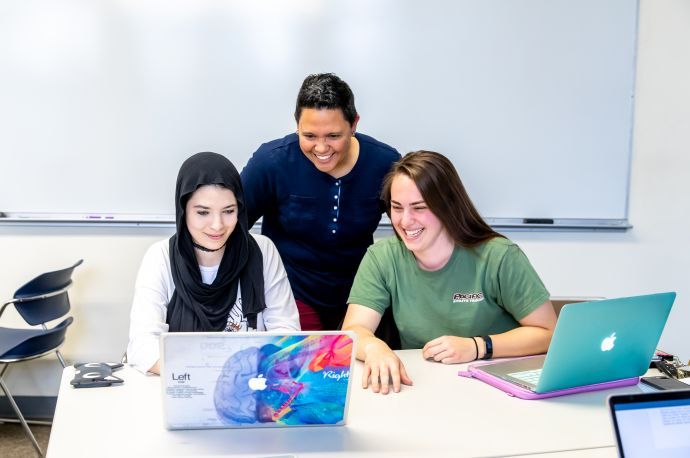 Benerd College
3200 Fifth Ave., Sacramento, CA 95817